We are a dynamic youth soccer program that inspires children to discover the joy of the beautiful game in a supportive, inclusive and challenging environment. Here at Soccer Kids NYC we use a unique methodology that focuses on developing the players' physical, psycho-social, and technical & tactical aspects of the game.
With an emphasis on having fun, working hard, and persevering, we offers age-appropriate and skill-appropriate programs, tailored to meet the unique needs of each player; ensuring every participant feels valued, motivated, and excited to learn and grow with the sport. 
As a child-centered soccer program, we invests heavily in our coaches' continued self-improvement. We understand that by having coaches with high levels of competency, integrity, responsibility, ethics, and knowledge of the sport, will consequently create an amazing soccer learning environment for all of our children.
Learn More About Our Programs
At Soccer Kids NYC we  understand that children have varying talent levels and goals when it comes to soccer, and we want to ensure that every child has the opportunity to develop their skills and have fun. Our approach is designed to cater to children of different abilities and interests, and we believe that by following these steps, we can create a positive and rewarding experience for all:
Developing Programs for Diffrent Skill Levels
We offer programs for beginners, intermediate players, and advanced players. Each program focuses on developing skills appropriate for that skill level. For beginners, we focus on basic skills such as dribbling, passing, and shooting. For intermediate players, we focus on more advanced skills such as ball control, tactical awareness, and teamwork. Finally, for advanced players, we focus on specialized skills such as positional play, set pieces, and advanced tactics.
Creating a Postitive Learning Environment
We believe that a positive learning environment is crucial to your child's success. We promote good sportsmanship, create a safe and inclusive atmosphere, and provide opportunities for all children to participate. Our coaches encourage children to learn from their mistakes and praise them for their efforts and achievements.
Fostering a Sense of Community
We believe that fostering a sense of community is essential in creating a supportive and enjoyable environment for children to learn and play soccer. We encourage children to work together and support each other, provide opportunities for parents to get involved, and organize social events and team-building activities.
Regularly Assessing and Adjusting the Program
We regularly assess and adjust our program to ensure that it remains effective and relevant. This may include revising the curriculum, changing coaching methods, or introducing new programs to cater to the changing needs of the children.
We believe that by following these steps, we can create a soccer program that caters to the varying talent levels and goals of your child. We are committed to providing your child with a positive and rewarding experience, and we look forward to welcoming you to our program!
Our coaching staff is comprised of highly experienced and qualified individuals who are dedicated to providing a positive and supportive learning environment for our players. Each of our coaches has been carefully selected for their expertise in coaching and their passion for soccer.
All of our coaches hold coaching licenses from recognized soccer organizations, such as the United States Soccer Federation (USSF) or the National Soccer Coaches Association of America (NSCAA). In addition, our coaches have extensive playing experience at various levels, including college, semi-professional, and professional.
Our coaching staff is committed to continuing their education and staying up-to-date with the latest coaching techniques and developments in the sport. They regularly attend coaching clinics, workshops, and conferences to learn from other coaches and share their knowledge.
We believe that the success of our players is directly related to the quality of our coaching staff. That's why we invest in our coaches, providing them with ongoing training and support to ensure that they have the tools and resources they need to help our players achieve their goals.
At our soccer program, you can be confident that your child is being coached by highly qualified and experienced individuals who are dedicated to their development and success. We are proud of our coaching staff and the positive impact they have on our players both on and off the field.
Show All
Collapse
Connect with Us: Follow Our Social Media Channels for News and Updates!
Stay in the loop and connect with us on social media! We're active on various platforms, including Facebook, Instagram, and Youtube.  We use these channels to share the latest news and updates about our company, products, and services and special promotions.
But our social media channels are not just about us. We loving engaging with our community and sharing photos and videos from our amazing parents and children. So, whether you're a customer, partner, or just interested in what we do, we invite you to connect with us on social media and be part of our community!
We are proud to be affiliated with several organizations and soccer programs. These partnerships allow us to offer a broader range of opportunities for our players and coaches to grow and develop their skills.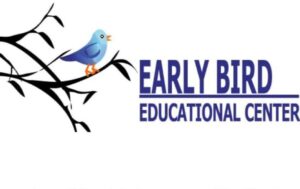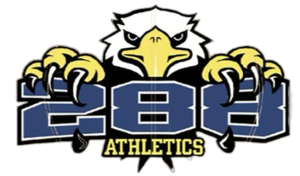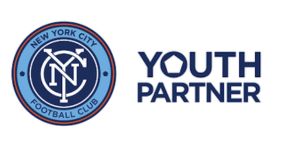 We value our affiliations and partnerships and are always looking for new opportunities to expand and grow our soccer program. If you are interested in partnering with us, please contact us for more information.